Enduro season is here!!! Herewith we present you the modified format of the first part of this year's T-Mobile Czech Enduro Series. Due to the gradually loosening measures it is no longer necessary to postpone the start of this season. The first individual event of this year, T-Mobile Enduro Race Kraličák, will take place on the current date 21.-23.5.2021.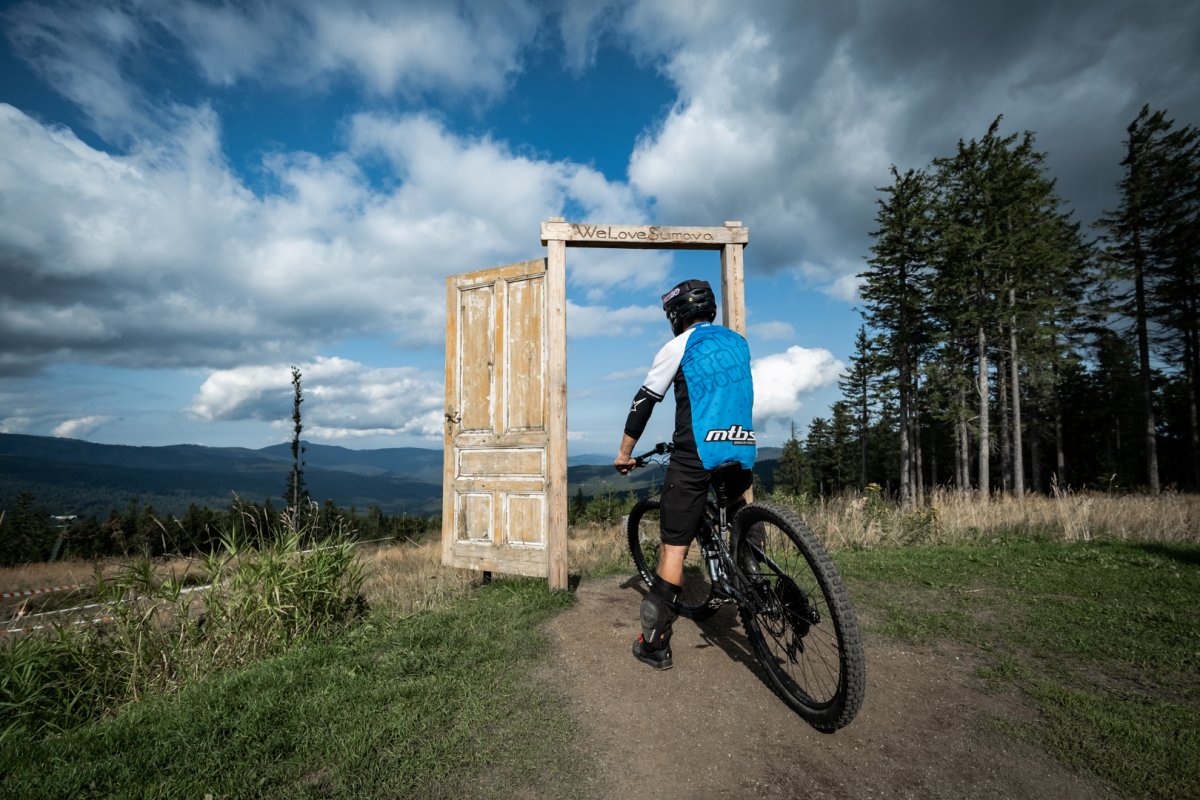 Below you can find all the necessary information for the first individual event at Kraličák this year.
Take an individual tour of the trails on Kraličák, which are secured in accordance with government measures. You'll be contributing to the building of local trails while getting some individual exercise in the fresh air. The T-Mobile Enduro Race Kraličák will start in less than three weeks. Preparations are coming to a head, plans and ideas are slowly coming to fruition, and so it's the right time to get registration underway - starting today you can register for all the races in the T-Mobile Czech Enduro Series 2021.
Basic information
What can you look forward to?
A lot of you have been telling us to do some real enduro riding without a cable car. You ride what you ride, you ride what you ride. At Kraličák it will be triple ? Friday and Saturday you'll ride all the stages individually and on Sunday you'll do it for real. Don't count on the cable car.
The trails will be marked as usual. Nothing changes here. Race will have 5 timed sections, Hobby, Newbie and E-bike will have 4 timed sections. The map will be posted no later than Friday morning before practice starts.
The Rookie and Grom kids categories will have their own ergs. Rookie 3 timed sections, Grom one less. We will publish the map for the children's categories no later than Friday morning before the start of practice.
All categories will have individual starts. What does this mean for you?
The start list will be published the week before the race.
You will start in intervals from the highest starting number to the lowest after half a minute.
The start will be located at the bottom of the cable car station in the village of Stříbrnice.
Car drop off is prohibited for all categories!!! Failure to comply will be punished by disqualification.
Presentation and issue of numbers will take place on Friday from 16h to 18h and on Saturday from 9h to 12h. Please observe 2 meter spacing, wear respirators and regular hand sanitizing.
Refreshments
We must and want to observe all current precautions and ask you to do the same. Ski Kraličák will have a refreshment window open throughout the weekend. Hot food and drink will be provided.
Refreshments for competitors
A lot of things can change between now and May 21, bottled water will be available depending on the current situation. We will inform about changes in time.
Services
Off the course, there will be a few other new things to look forward to, which we will be announcing as we go along. But we can briefly mention some of them. A large part of them are related to our new general partner, T-Mobile.
The much-needed service depot will be taken care of by our partner Kolofix, who will provide service for all T-Mobile Czech Enduro Series riders this season.
We will also do our best to provide refreshments for the participants as part of hygiene measures, there will definitely be packs available from partner Nutrend, which you will receive at the presentation.
Our photographer Jára Sijka will take care of the photos, but a new feature will be T-Mobile photo segments on the stages, where another photographer will be waiting for you, so don't forget to smile ?
The big news will be the giant and fantastic T-Mobile Wash Zone - no more queues for washing bikes!
The T-Mobile Race Time Zone will take care of better results service with an LCD screen where you can see start times, intermediate and final results.
To make your time in the backstretch more enjoyable, you can enjoy the T-Mobile Chill out zone, where you'll be treated to free coffee, connect to wifi and chat with your friends about what a great day it was.
There will be countless test bikes from TREK and KONA waiting for you, and FOX and Bikeporn have cool products ready to go.
The Lipence wholesale market will be providing plenty of refreshments for everyone.
You have a lot to look forward to. We are very much looking forward to it.
Enduro team