Now you can sign up for all the T-Mobile Czech Enduro Series 2023 events we have prepared for you. Don't pay more than you need to for the entry fee. Don't hesitate and sign up early. Each of the events has its own capacity, which is really LIMITED!!!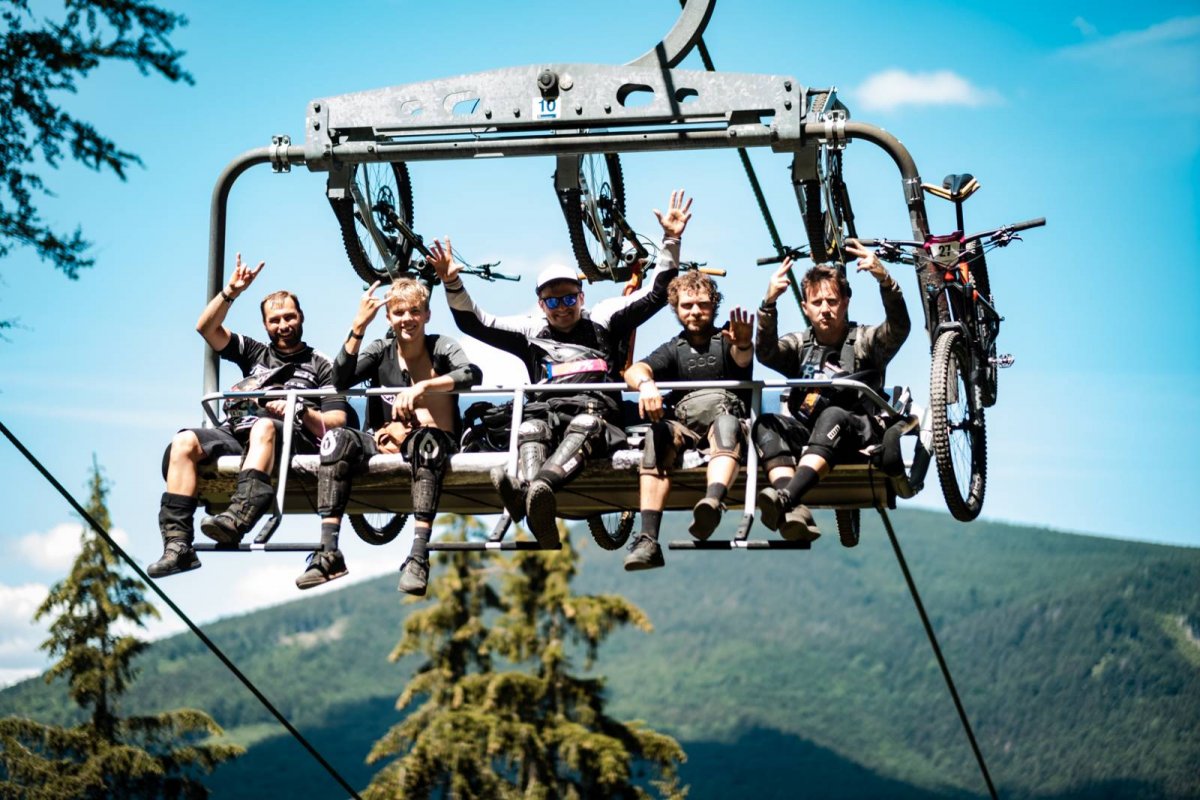 Registration for GOLD, SILVER and single-use voucher holders started on 14.2.2023 and quite a few people have already registered. So don't hesitate a second and register for your favourite race right away. Race capacity is LIMITED!!! Still not sure which race to go to, so check out the date list HERE . We have a new registration system for this year. But most of you are familiar with it or have seen it at other races. But it will be good to remind you of everything and describe the registration procedure to start with. So read carefully. Registration is provided by SportSoft, spol. s r.o. THANK YOU
After selecting your favourite race atwww.enduroserie.cz/zavody click on the participate button on the top right. You will then be redirected to the new registration system. You will need to fill out the form again each time you log in. The old registration numbers WILL NO LONGER WORK.! In step 1 / 3 PERSONAL DETAILS you have to fill in everything, don't forget the name of the team / club you are riding for and last but not least if you have a season ticket or single voucher , enter the unique code in the appropriate box and go ahead.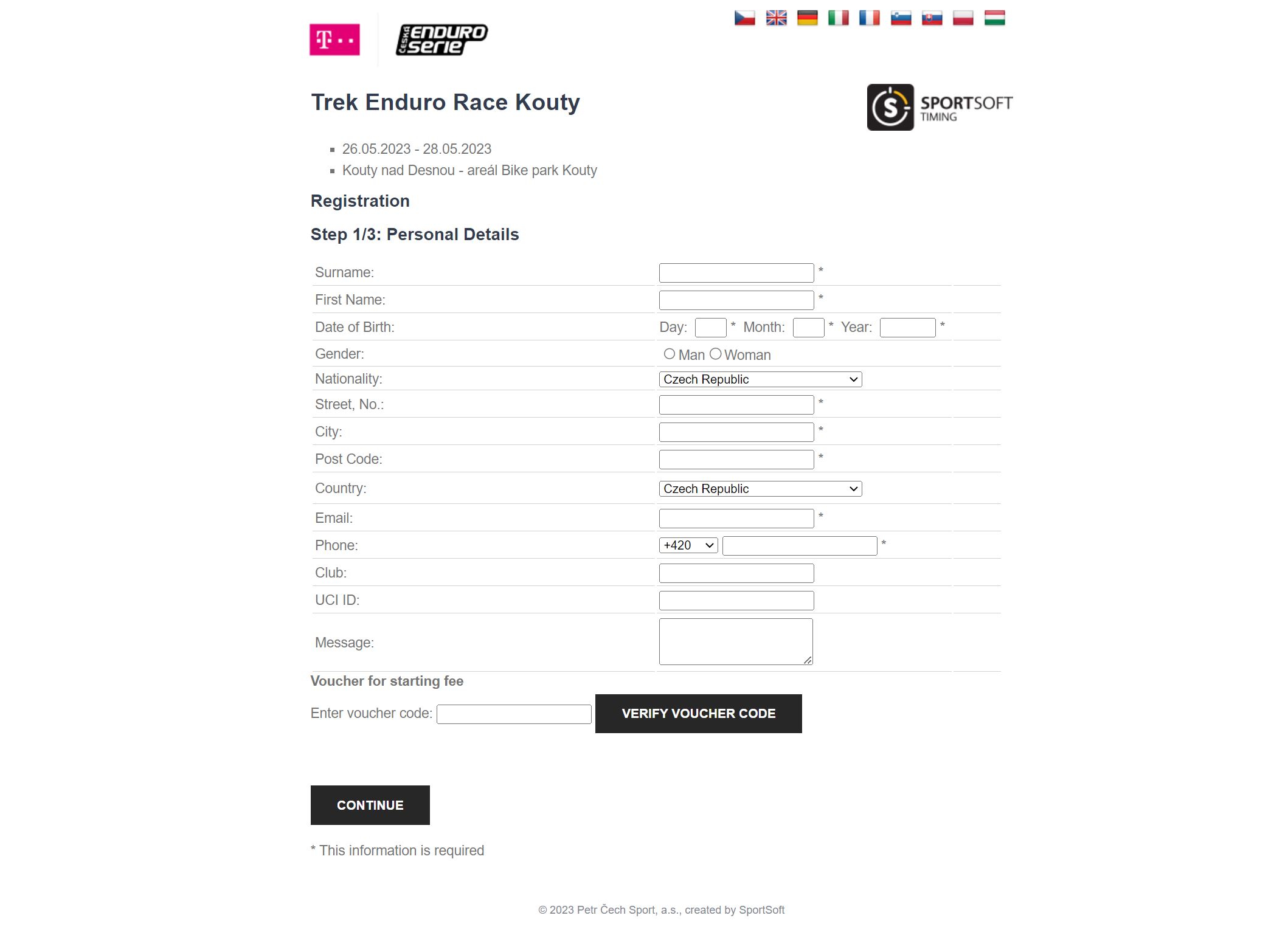 In step 2 / 3 the choice of category is yours. Remember that the RACE category runs all the stages, HOBBY skips the hardest stage in the race. The NEWBIE category runs the same routes as HOBBY. Children's categories have 2-3 stages. After selecting a category, press the CONTINUE button. There is one last step 3 / 3 and that is to check your details. Make sure everything fits and don't forget the 3 total consents you need to tick and then go FINISH! The only thing left to do is to pay the entry fee. You have the choice of paying by card or bank transfer. You will receive the registration info in your email. So make sure you check it.
ENTRY FEE
It is definitely necessary to remind you again about the price levels of the entry fee and the days when it moves to the second zone. Don't forget that the most advantageous is the purchase of GOLD or SILVER permic. You can buy these at our eshop.sportprozivot.cz

RACE , HOBBY, EBIKE - 30 days or more before the race 1100Kč , 1300Kč 30 days or less before the race
NEWBIE - 30 days or more before the race 600Kč, 800Kč 30 days or less before the race
ROOKIE, GROM - 30 days or more before the race 550Kč , 650Kč 30 days or less before the race

General information for all cards
After payment, you will receive an email confirmation and a gift voucher containing a unique code
You activate the pass by using the code when you first sign up for a T-Mobile Czech Enduro Series race
The pass is then automatically paired with the selected participant profile
The pass is valid for one season, in a specific name and is non-transferable
Unused entry fee cannot be carried over to the next season, and no pro-rata refund will be given
In case of cancellation due to force majeure, the entry fee is not refundable!
Do you want to buy a permitee on invoice? In that case, just write to info@kolopro.cz and provide your ID + all other necessary details and after paying the invoice you will receive a code.